Celebration Cream Tea Menu
Selection of Finger Sandwiches (with both white and brown bread)
Free Range Egg Mayonnaise and Cress (v)
Scottish Smoked Salmon and Cream Cheese
Hand Carved Ham and Mustard
Sussex Cheddar with Loft Pickles Apricot Chutney (v)
Savoury Selection (if required choose 3)
Freshly Baked Sausage Rolls
Mini Quiche Selection
Duck Spring Rolls with Plum Sauce
Mushroom Vol au Vent (v)
Homemade Scones with Clotted Cream and Strawberry Jam
Selection of Homemade Cakes (choose 2)
Triple Chocolate Brownie
Coffee and Walnut Cake
Lemon Drizzle Cake
Apple and Cinnamon Cake
Wholemeal Orange cake with Ear Grey Icing
Classic Victoria Sandwich with Raspberry Jam and Buttercream
Unlimited Tea and Coffee
Highdown Buffet Menu
For 30 or more
To feast on Please choose three –
Roast Chicken Thighs Marinated in Honey, Mustard and Soy Sauce
Dressed Cold Poached Salmon
Old Sussex Cheddar and Leek Tart (v)
Salmon Coubliac (Salmon, Mushrooms, Herbs and Rice in Puff Pastry)
Hand Carved Ham Home Roast in Muscovado and Mustard
West Sussex Pork and Leek Sausages
Sussex Blue Cheese and Caramelised Red Onion Tart (v)
Served with Salads from following choice.
Please choose three –
Warm New Potatoes with Chives
Potato Salad with Shallots and Wholegrain Mustard &Lemon Dressing
Seasonal Mixed Leaf Salad with Honey & Mustard Dressing
Heritage Tomato, Red Onion & Herb Salad with Basil Pesto Vinaigrette
Home Made Purple Coleslaw
Classic Peperonata
Cous Cous with Mediterranean Roasted Vegetables
Rice, Red Pepper and Cashew Salad with Oriental Soy Dressing
Pasta and Pesto Salad with Pine Nuts and Shaved Parmesan
Dessert
Please choose two-
Trifle (either classic English Trifle or Chocolate and Cherry)
Lemon Meringue Roulade
Vanilla Cheesecake with Summer Fruit Medley
Dark Chocolate Torte with Raspberry Coulis
Highdown's Famous Eton Mess
Nectarine and Passion Fruit Pavlova
BBQ Menu
To Feast On
(choose 3 items plus vegetarian option if required)
Sussex Lamb Burgers
Minced Steak Burgers
Local Sussex Sausages
Free Range Chicken Thighs in a BBQ Sauce
Sea Bream Parcels (£2 supplement)
Sussex Blue Cheese and Red Onion Quiche (v)
Halloumi and Roasted Pepper Burgers with Sweet Chili Sauce (v)
Accompanied by fresh rolls and condiments.
Served with Three Salads from following choice –
Home Made Potato Salad
Green Leaf Salad with Honey and Mustard Dressing
Home Made Coleslaw
Cous Cous with Mediterranean Roasted Vegetables
Red Onion, Tomato and Cucumber Salad
Pasta and Pesto Salad
Dessert
choice of 2 from following list –
Eton Mess
Homemade Chocolate and Cherry Trifle
Fresh Fruit Salad
Homemade Lemon Cheesecake
Chocolate Truffle Torte
Our price is for the barbeque served with china and proper cutlery.
Traditional Favourites Menu
Starter
Please choose one –
Smoked Ham and Peaches on a bed of Rocket with Raspberry Vinaigrette Dressing
Smoked Salmon and Mixed Leaves with a Lemon and Caper Dressing
Smoked Mackerel Pate with Celery and Cress Salad Garnish and Crusty Bead
Homemade Chicken Liver Pate with Sour Dough Toast and Apricot Chutney
Roasted Sweet Potato and Butternut Squash Soup (v)
(other soup choices are available, please ask for details)
To Feast On
Please choose two and a vegetarian option if required
Sussex Pork & Leek Sausages with Spring Onion Mash & Highdown Red Wine Gravy
Homemade Fish Pie topped with Creamy Mash and a Cheddar Crust
Traditional Shepherd's or Cottage Pie Topped with Old Sussex Cheddar
Roast Supreme of Free Range Chicken with Roast Rosemary & Garlic Potatoes
Lamb Moussaka, Layered with Potato, Aubergine & topped with a Béchamel Sauce
Mushroom Risotto with Rocket and Parmesan Crisp (v)
Seasonal Vegetables served with all main courses
Dessert
Please choose one
Seasonal Fruit Crumble with Chilled Pouring Cream
Chocolate Bread & Butter Pudding with Chilled Pouring Cream
Eton Mess
Tarte au Citron
Traditional English Trifle
Canapé Menu
Please choose six from list
Prosciutto and Tomato Chutney on Croustini
Crispy Duck Spring Rolls and Plum Dipping Sauce
Chicken Satay with Peanut Dip
Vegetable Spring Rolls with Chilli Dipping Sauce (v)
Smoked Salmon and Cream Cheese Bilinis
Chicken Liver Paté on Mini Brioche Toast with Apple Chutney
Honey and Mustard Cocktail Sausages
Tempura Prawns with Chilli and Lemongrass Dip
Mini Melba Toasts with Roule and Artichokes (v)
Tapenade and Parmesan Palmiers (V)
Mini Quiche selection – Cheese & Onion (v), Stilton & Broccoli (v), Quiche Lorraine
Onion Bhajee or Vegetable Samosa and Mango Chutney Dip (v)
Cucumber and Feta Bites with Pomegranate (v)
Salt Beef on Rye Bread with Mustard Sauce & Cornichons
Chorizo, Peperonata & Olive Crostini
Wedding Breakfast Menu
Please choose two from each course and a vegetarian option if required
Starter
A Timbale of Salmon and Prawns in a Blush Seafood Sauce and Basil Oil
Walnut, Avocado, Papaya and Pomegranate Salad  (v)
Coarse Country Pork & Herb Terrine with Toasted Brioche and Quince Jelly
Parma Ham, Lemon Zested Julienne of Carrots, Wild Rocket, Shaved Parmesan & Olive Oil Drizzle
Smoked Duck with Orange, Pomegranate & Spring Onion Salsa & a Redcurrant Dressing
To Feast On
Roast Sirloin of Sussex Beef, Yorkshire Pudding, Rosemary Roast Potatoes & Pan Gravy
Roast Free Range Chicken Supreme, Apricot Stuffing, Roast Potatoes & Pan Gravy
Cheese and Parsnip Roulade with Chestnut & Sage Stuffing  (v)
Braised Beef with Port, Guinness and Pickled Walnuts and Celariac Mash
Sussex Slow Roast Belly of Pork with Thyme Mash and a Cider Cream Sauce
Braised Lamb Shank, Creamy Mash with a Highdown Red Wine and Rosemary Jus
Poached Fillet of Salmon with a Crayfish & Butter Sauce with New Potatoes
Wild Mushroom & Thyme Tart, with New Potatoes (v)
All served with Seasonal Vegetables
Desserts
Summer Pudding with Clotted Cream
Hazelnut Banoffee Roulade with Toffee Sauce
Classic Petit Pot au Chocolate with Almond Shortbread
Lemon Meringue Roulade with Raspberry Coulis
Gooseberry and Elderflower Fool with Ginger Snaps
Thank you very much indeed for giving my father the perfect birthday lunch party. You really pulled out all the stops for him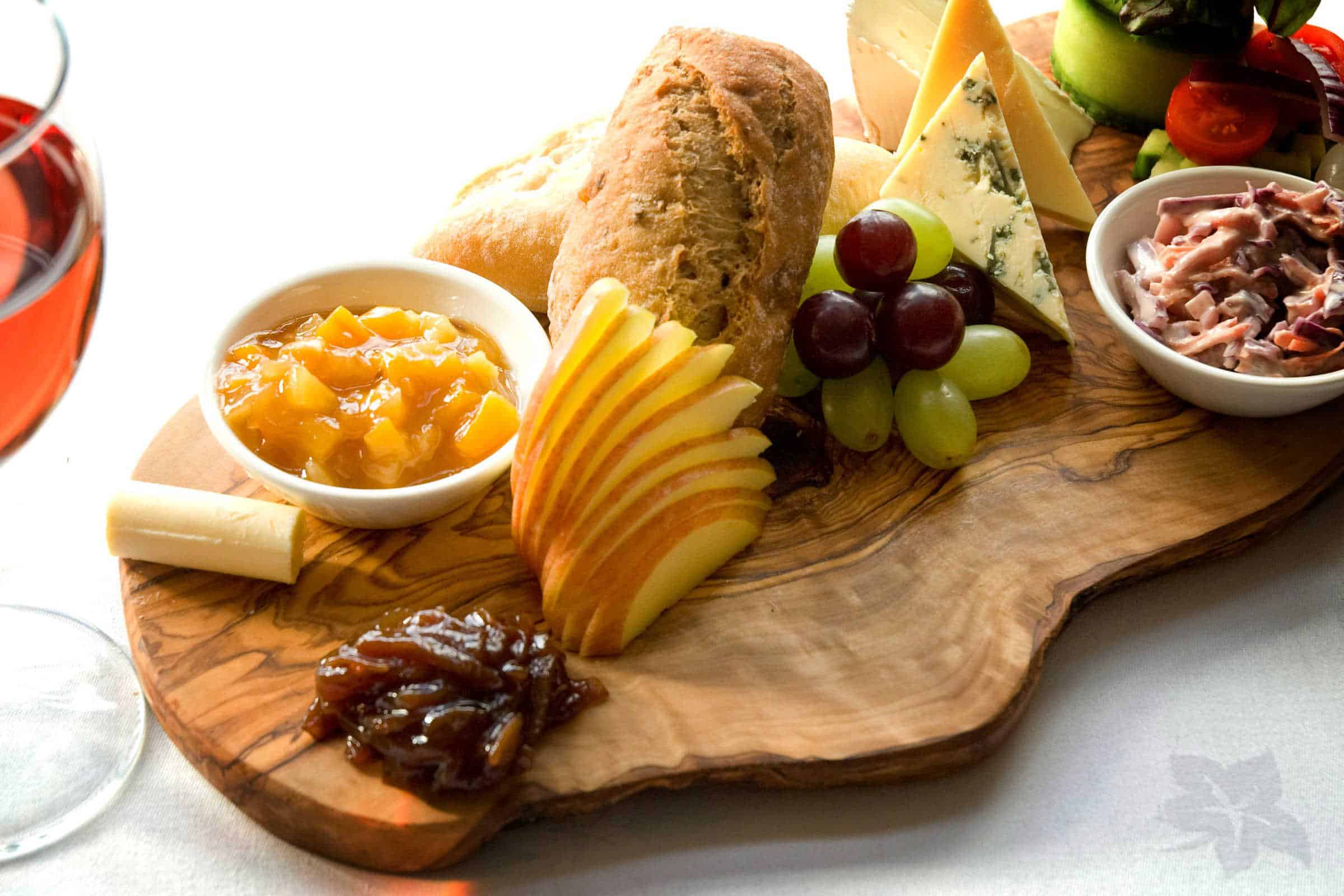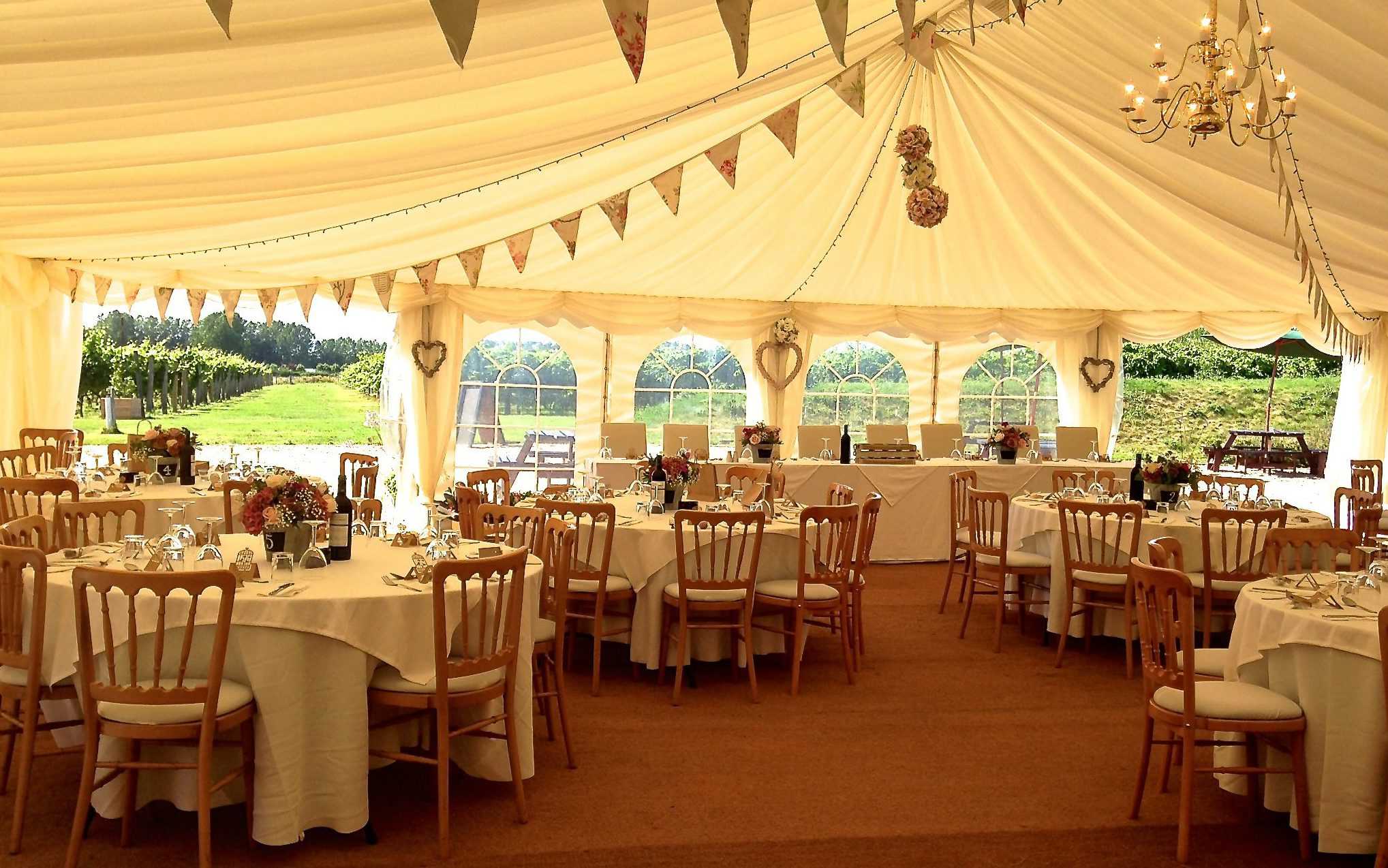 From our first meeting to the actual event a year later we found it a pleasure to talk through our plans and ideas. You were so willing to deliver a menu of just what we wanted and provide little touches like freesias and roses. We just wish we could do this every year.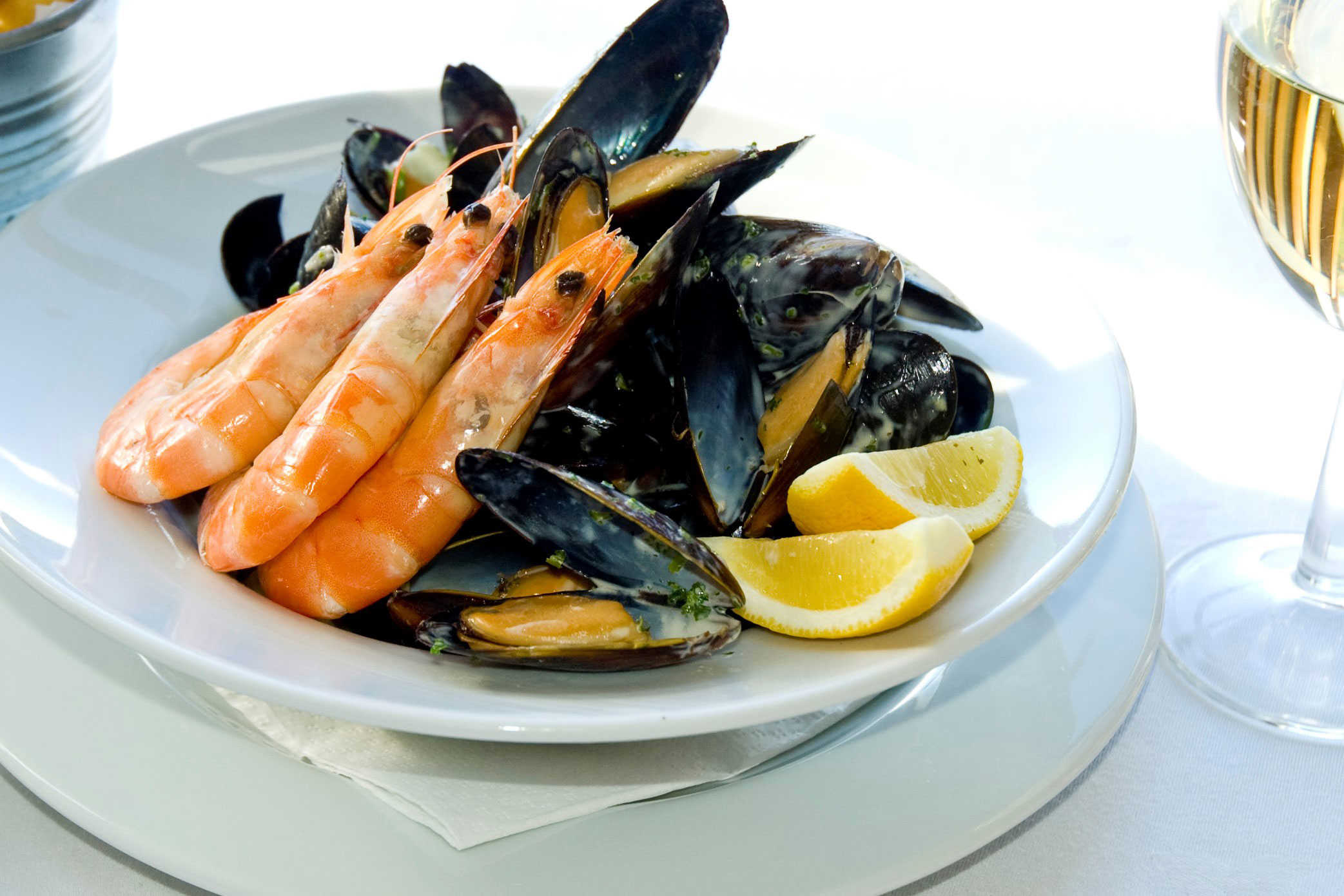 We had a lovely, memorable day from start to finish. The food was delicious, so many of our guests have since commented
Find us
Highdown Vineyard, Littlehampton Road
Ferring, West Sussex BN12 6PG