Aly and Paul Englefield believe that good wine is made in the vineyard as much as in the winery. Growing grapes in marginal regions like the UK requires the best possible sites, which Highdown Vineyard is.
Nestling on the south facing slopes of the South Downs it has all the attributes one could wish for in a great site. Each year a range of still and sparkling wines are produced depending on the ripeness, sugar levels and acidity of each of the seven varieties grown.
The aim is to always make the best possible wines in a given year with each wine showing true expression of the varietal's characteristics.
How to purchase
Purchase our wine from local stockists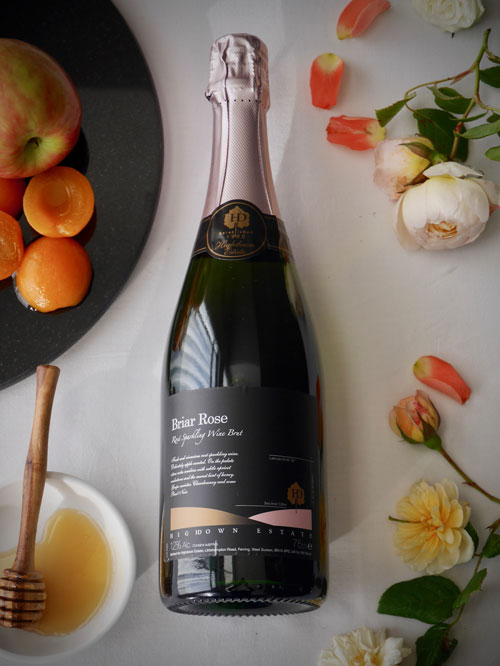 Highdown Vineyard 'Briar Rose'
Blush sparkling rosé. Fresh and vivacious sparkling made from Chardonnay and Pinot Noir. Delicately apple scented. On the palate citrus notes combine with subtle apricot undertones and the merest hint of honey.
£26.50
Highdown Vineyard 'Harvest Moonshine'
Truly elegant traditionally made sparkling wine made from Chardonnay and Pinto Noir. Well balanced with aromas of orange blossom and citrus carried through on the palate. The pleasing creaminess on the palate combines with delicious sherbet 'zing'.
£26.50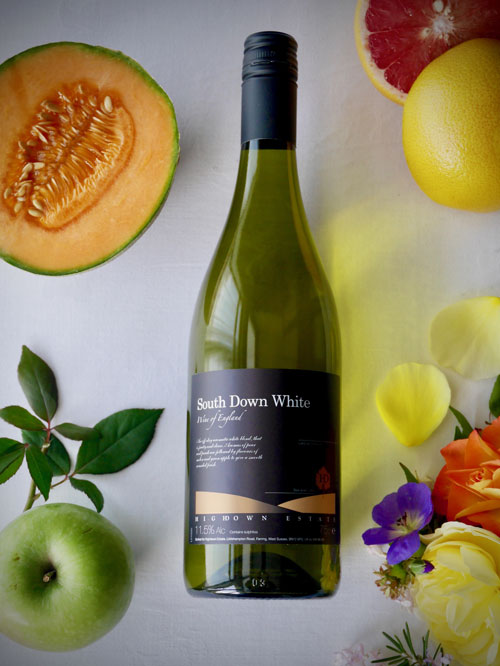 Highdown Vineyard 'South Down White'
Made from a blend of Reichensteiner, Bacchus, Schönburger, Chardonnay and Pinot Noir grapes. Dry, fruity, clean, crisp  & elegant. Flavours of peaches, melons and green apples and grapefruit. 
£14.50
Shop
It is impossible for us to have any formal opening hours for the shop. If you would like to come to the vineyard and purchase wine please contact us to arrange a convenient time to visit. We will be very happy to see you.
Trade
As a small but growing vineyard we have only recently produced quanitities of wine that would allow us to support trade customers. Please contact us to discuss trade sales.
Find us
Highdown Vineyard, Littlehampton Road
Ferring, West Sussex BN12 6PG